rFactor 2's forums have found a new home at Studio 397! Today, the studio announced the complete migration of rFactor 2's present forums, old isisforums.net and private beta forums to their own website. Because the studio has taken over all development work from ISI for the PC sim racing title, it makes sense to have all the forums at one centralised address. In a recent face to face meeting with Marcel Offermans from Studio 397, I was able to confirm that both DX11 and VR support are two major features that have top priority moving forward. In fact, the DX11 feature is already in an advanced stage of development.
Last month, Studio 397 posted their first rFactor 2 Development Roadmap, giving us an insight into just what we can expect in terms of features and content in the coming months under the Studio's new leadership. Some of those new features are the USF2000 Prototype racer and the NOLA Motorsports Park circuit. The USF2000 car is in such an advanced state that it is almost ready for release.
Another exciting development, as previously reported, is the acquisition of a licensing agreement with Radical Sports cars. The British racing car manufacturer has already supplied Studio 397 with their official CAD drawings and racing performance data. Armed with that detailed information, this will result in some highly accurate Radicals for rFactor 2.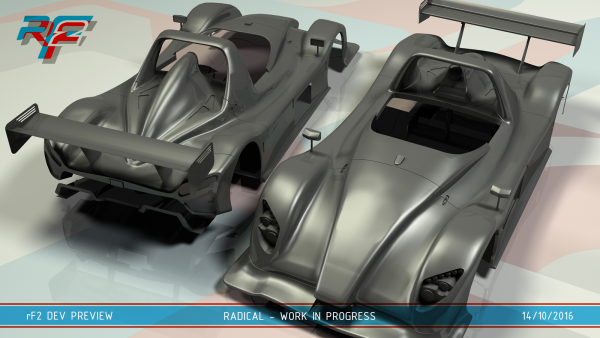 Studio 397's Statement On Migrating rFactor2's Forums To Their Site:
As part of our plan to consolidate all information regarding rFactor 2, we have just finished migrating the user forums. The old forums at isiforums.net as well as the private beta forums are both getting a new home. Technically we have moved our forum software from vBulletin to XenForo, but we've spent a lot of time to ensure that this migration was done without loosing any posts or user accounts.

Looking ahead our next steps will be to extend the website, adding more information for new users as well as making sure we have good documentation both for users and people interested in modding rFactor 2 in any way (building tracks, cars, writing plugins, painting cars, etc.).